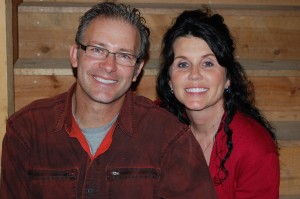 My name is Dave Usselman and I was born and raised on the family farm in Mina, South Dakota which is outside of Aberdeen. My family farms and hunts over 1,000 acres just north of Mina. We have a long standing family tradition to treat everyone by the Golden Rule. I have worked for the city of Aberdeen for 35 years where I helped develop the parks and community of Aberdeen. I have also worked as a diesel mechanic and welder and I was able to use my talents for the betterment of my community. My passion lies in hunting, wildlife, and getting to know the awesome people who come to stay with us. All are welcome at Aberdeen Hunting and Lodging Half Cocked Lodge & Double Barrel Inn.
The Double Barrel Inn was the original bunkhouse used for pheasant hunts. I wanted to welcome hunters to a lodge in South Dakota that could provide a traditional pheasant hunting experience. My family has a tradition of being hard working and quality working people. This same work ethics and tradition is what I wanted the hunting lodge to encompass. The Half Cocked Lodge was built in 2005 with the premise of offering more privacy for those who wanted it. Spaces can be divided to host separate groups or there is an option to open the units up to each other to utilize both buildings.
My brother Alan and I work and run the Half Cocked Lodge & Double Barrel Inn with Dixie, and my son Dusty. Both are respected entrepreneurs in the Aberdeen Area and bring a great deal of experience to the day to day operations and long term planning of the Hunting Lodge.